Congratulations to all our Poetry Out Loud participants this year!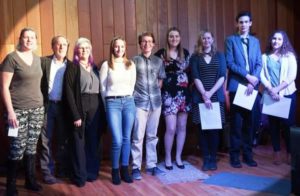 All photos by Laura Wilensky

 (left to right) Kylie Woods, '17 county winner, Bennett Gale, POL workshop coach, Sherri Bilbro, POL coordinator,
Collette Callaghan, Etna HS, Behr Marshall, Weed HS, Madison Jones, Etna HS, Madison Allen, Etna HS,
Ty Tafoya, Weed HS, Bailee Tunnicliff, Weed HS
Thank you Sherri Bilbro and Bennett Gale, for the amazing work you did with the students!
Congratulations Madison on your advancement to the Poetry Out Loud state competition in Sacramento in March!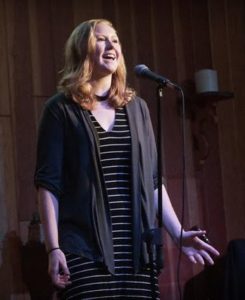 Madison Allen, '18 county winner, Etna Highschool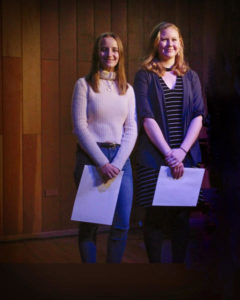 Collette Callaghan, runner up and Madison Allen winner, both Etna Highschool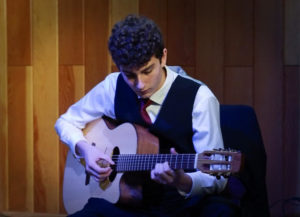 Tyler Jones, Yreka HS student performed during intermission