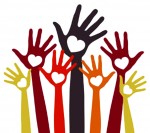 Calling all Patrons of the Arts:
An Investment in the Arts is an Investment in Our Community
Why make an investment in the creative spirit of Siskiyou County? Because creativity is essential to each individual and every community! We invite you to partner with the Arts Council and our commitment to promote the arts, provide services and assistance to artists and arts organizations and to enhance the impact of arts, culture and heritage on the vitality and livability of our communities.
Investors at every level will automatically receive our newsletter, special notices and recognition on the Art Council's donor page, unless you would prefer to remain anonymous. All contributions are tax deductible.
CLICK HERE to print the Donation form and mail along with your check to: Siskiyou County Arts Council, PO Box 1586, Mt.Shasta, CA 96067
CLICK HERE to fill out the online Donation Form, then please proceed to the PayPal button below to make a donation.